Modified June 22, 2022
Being Human
How humans understand, believe and act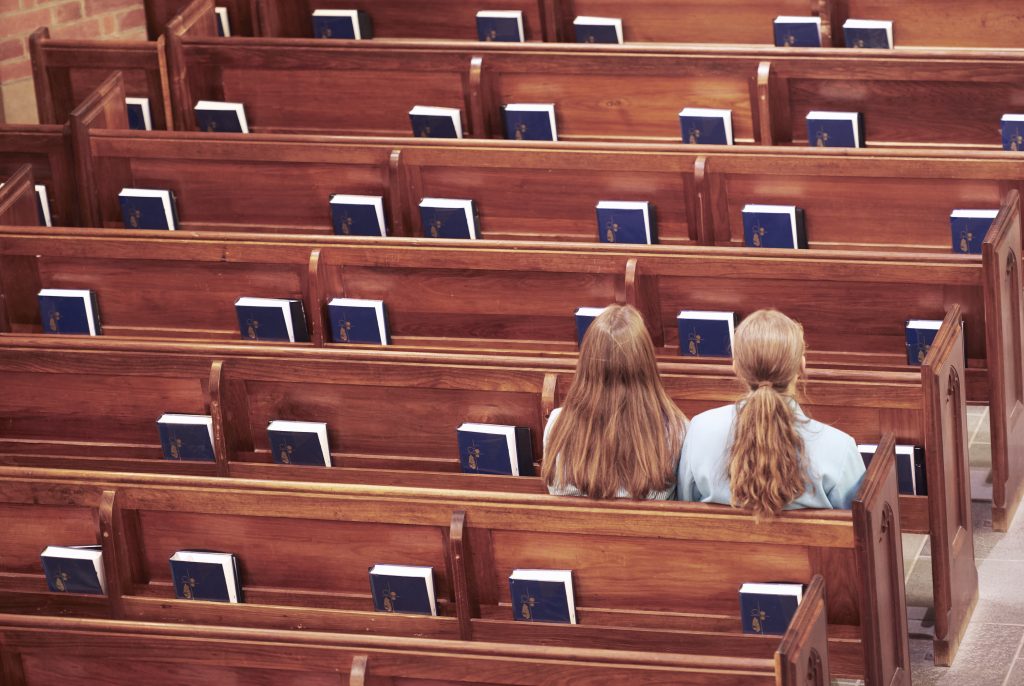 Prerequisites Nil
Course Description
This subject explores a range of alternatives found in religion (why and how we believe), philosophy (why and how we know) and practical ethics (why and how we do) which have been influential in the human search for identity and, ultimately, wisdom. How do we make moral decisions? What traditions, beliefs or codes do we draw on to nurture our private beliefs and our public stances? Significant use is made of contemporary issues and possible responses to them. Through the contest of ideas students are exposed to a variety of viewpoints. They also come to appreciate the strengths they bring as legitimate components of a positive moral compass. Students are also taken through essential learning skills – note taking, critical analysis of texts, clear thinking, collaborative research-which are applicable to all subjects.

This course provides a clear pathway to IB Theory of Knowledge, History, Literature and Texts & Traditions.
Commerce – Entrepreneurship
Course Study Either semester
Prerequisites Nil
Course Description
'Entrepreneurship is the pursuit of opportunity beyond resources controlled'
Professor Howard Stevenson, Harvard Business School

Ever wondered what starting a business would be like? Here's your chance to find out! The core focus of this elective is to give you the tools and successful industry mentors to help you make this a reality.
This elective will allow you to pursue opportunities and innovations whilst benefitting from excellent internal and external resources. The aim is that you acquire skills and knowledge to become an entrepreneurial leader of a new business idea or an integral part of somebody else's idea. You will learn how to deal with uncertainty, manage innovation and improve the business idea through the application of best practice methods of small business management and new product development.
The course will also include an analysis of your own entrepreneurial capacities, the importance of small business, innovation and enterprise to the global economy, benchmarking of small business performance, as well as the process of new product development and commercialisation via interactive workshops. The fundamentals of accounting, marketing, entrepreneurship and innovation, intellectual property management, and the operations of small business and technology are also covered.
Driven by ambitious standards of excellence, you will:
aim to become an inspired and/or inspiring leader who will create or help to facilitate opportunities to design and implement
innovation.
shape the evolution of innovation in ways that advance the public interest
champion technological and social innovation towards the achievement of an inclusive and regenerative society.
partner with social enterprises to co-create culturally informed solutions to community identified challenges.
The entrepreneurship course will provide you with an excellent insight into what the longer-term future may hold for you as an innovator. In the short term it can demonstrate the value of subjects currently available in Year 11 and Year 12 (Business Management, Accounting, Economics (VCE and IB) and Legal Studies).
ASSESSMENT

Assessment 1 – Presenting a viable problem (10%)
Assessment 2 – Business function reflection (20%)
Assessment 3 – E-Portfolio and Infomercial (70%)
Commerce – Markets, Justice and Money
Course Study Either semester
Prerequisites Nil
Course Description
The Year 10 Commerce course focuses on integrating skills from Legal Studies, Business, Economics, and Accounting across three cross-disciplinary projects. The three projects centre on: Medicinal Cannabis, COVID-19, and Tourism.
This course is excellent preparation for those students wishing to study: VCE and IB Economics, VCE Accounting, VCE Business Management, and VCE Legal Studies. Underpinning this course is the creative and engaging way it is delivered collaboratively with our students.

Consumers, businesses and governments interact on a daily basis, exchanging goods and services that impact upon each other's lives on a global scale in real time. Businesses thrive when their staff have the skills of collaboration, critical thinking, problem-solving and digital marketing.

This is a semester length course that aims to develop the students' skills in these important areas and offers them an appreciation of the evolving nature of Commerce in a rapidly changing world. Activities and tasks are shaped around ever-changing events, such as, the COVID-19 pandemic and excursions to the Melbourne Magistrates' Court.

Students will be exposed to both contemporary and historical cases in the area of Legal Studies, such as, Medicinal Cannabis, the Chamberlain case, and the UN Declaration on the Rights of Indigenous Peoples. The skills that are accessed include report writing, analytical writing and evaluation of both information and financial data. Balance sheets, income statements and cash-flow statements are compiled and analysed to determine business performance. Additionally, students enter the ASX schools competition. Students will also have the ability to interpret the financial markets and other investment products to plan for their future. Financial literacy plays a significant part of this course to prepare students for the world of study and work.
ASSESSMENT
1. Project A (10%)
2. Project B (25%)
3. Project C (25%)
4. End of Unit Exam (40%)
Geography – Environmental Change & Management
Course Study Semester One only
Prerequisites Nil
Course Description
If you want to better understand the factors that impact our environment, then this is a course for you. You will start by developing your Geography skills and then explore our local coastal environments. Students visit 13th Beach, Barwon Heads and Ocean Grove to learn about the natural and human impacts that effect the three beaches. Following this coastal study, you will undertake a brief overview of weather systems. You will then use your understanding of weather systems to explore climate change and how weather patterns have changed as a result. You will evaluate both the positive and negative impacts of climate change on our environment. An uplifting part of this course is the focus on responses to climate change on both global and local scales. In keeping with the course's theme of environmental challenges and the ocean you will study a unit on marine pollution, looking at the causes and solutions to plastics in our oceans. By doing this course you will get a good taste of both IB and VCE Geography.
ASSESSMENT:
1. Classwork (20%)
2. Assignment (20%)
3. Field Report (20%)
4. Examination (40%)
Geography – Geographies of Human Wellbeing
Course Study Semester Two only
Prerequisites Nil
Course Description
If you ever wondered if Australia is the lucky country or which country or region of the world you should live in when you get older, then this is the course for you. This course focuses on investigating global, national and local differences in human wellbeing. There are many factors that impact wellbeing and while income is an important one there are many others. Wellbeing is also impacted by an individual's perceptions and feelings about how well they are doing in life, contentment with material possessions and having relationships that enable them to achieve their goals. This unit examines these different concepts and measures of human wellbeing, and the causes of global differences in these measures. Students explore spatial differences in wellbeing within and between countries and evaluate the differences from a variety of perspectives. You will explore programmes designed to reduce the gap between differences in wellbeing. These distinctive aspects of human wellbeing are investigated using studies drawn from Australia, India and across the world. By doing this course you will get a good taste of both IB and VCEG Geography.
ASSESSMENT:
1. Classwork (20%)
2. Assignment (20%)
3. Field Report (20%)
4. Examination (40%)
History – Ancient Worlds
Course Study Either semester
Prerequisites Nil
Course Description
Ancient civilisations have had a significant influence on our modern world: our perceptions, systems, values, and culture. This semester-length course will explore a number of ancient societies: from Ancient Greece and Rome to Ancient China. If you are interested in different cultures and civilisations, if you like the idea of reading into the hidden meaning of historical artefacts and artworks, this course will suit you. You will have the opportunity to study the people, places, leaders, beliefs, and cultures of these ancient worlds through the artefacts that have been left behind and the work of archaeologists. You will learn how to interpret ancient cultures from a modern perspective, and how to trace fascinating links between ancient worlds and the world we live in now. During the semester, you will engage in a historical project of your own design which will encourage your own exploration and enhance the development of your research, communication and presentation skills.
This course is an excellent preparation for those students who wish to: study Ancient History VCE in Year 11; develop their historical and critical thinking skills relevant to further study of History and Global Politics in the VCE and IB; begin their journeys to tertiary study and future careers.
ASSESSMENT
1. Source Tasks 20%
2. Collaborative project 20%
3. Independent research project 20%
4. Examination 40%
History – Big Ideas
Course Study Either semester
Prerequisites Nil
Course Description
The period 1300 to 1700 AD witnessed the development of several major movements which brought about a shift in people's perceptions of their place in the world and which went on to shape modern society. Ideas from the Scientific Revolution, the Renaissance and Humanism, the Reformation and the Enlightenment led people to depend less on faith and more on reason. New ideas based on observation and experimentation emerged about anatomy, astronomy, art and architecture as well as notions about how society should be organized and the nature of the universe This semester-long course will chart a path through the period investigating the key ideas and discoveries of the time to identify turning points in human thought and progress. Students will have an opportunity to consider the origins of these big ideas and the impact they had at the time and on our lives today.

This course provides students with the opportunity to build and develop historical and critical thinking skills crucial to the study of VCE and IB History and the Global Politics VCE course. Many of the themes studied in the elective will also provide excellent contextual knowledge for Senior studies in the Humanities, English Literature, the Arts and IB Theory of Knowledge.
ASSESSMENT
1. Research Assignments 40%
2. Class tests 30%
3. Examination 30% 

History – The Modern World
Course Study Either semester
Prerequisites Nil
Course Description
The twentieth century was a critical period of social, cultural, economic and political development around the world. In this elective students will build on their knowledge from their studies in Year 9 and delve into this exciting period of change, from the end of WWI through to the modern world. There will be an opportunity to investigate two key themes: Conflict and Protest. The conflict unit initially explores the causes and nature of WWII before progressing to investigate a more recent conflict to compare to WWII. Students subsequently study the Civil Rights campaigns in Australia and the USA, before considering other protest movements in the modern world. Throughout the course students will deepen their capacity to critically analyse historical evidence and form coherent arguments. They will also strengthen their understanding of the key historical concepts of change and continuity, cause and consequence and significance. There are opportunities for students to enhance their self-directed learning skills through research projects which incorporate collaboration, creativity, research, and presentation skills. This course has further applications for study of History (IB and VCE) and Global Politics (VCE) and provides valuable context for Year 10 English.
ASSESSMENT
1. Research Assignments 40%
2. Class tests 30%
3. Examination 30%