Modified June 22, 2023
Enabling student choice for future success
Offering an innovative and creative curriculum, the Year 10 programme builds on the skills and knowledge acquired at Timbertop and focuses on fostering the attitudes and attributes that will enable student success in the International Baccalaureate Diploma Programme (IBDP) and Victorian Certificate of Education (VCE).
The programme provides student choice, in both the core and elective components, ensuring strong learning foundations leading into Years 11 and 12, whilst allowing student exploration of new subjects and alignment with interest areas.
Students displaying the appropriate academic ability and maturity may have the option to complete VCE subjects in Year 10.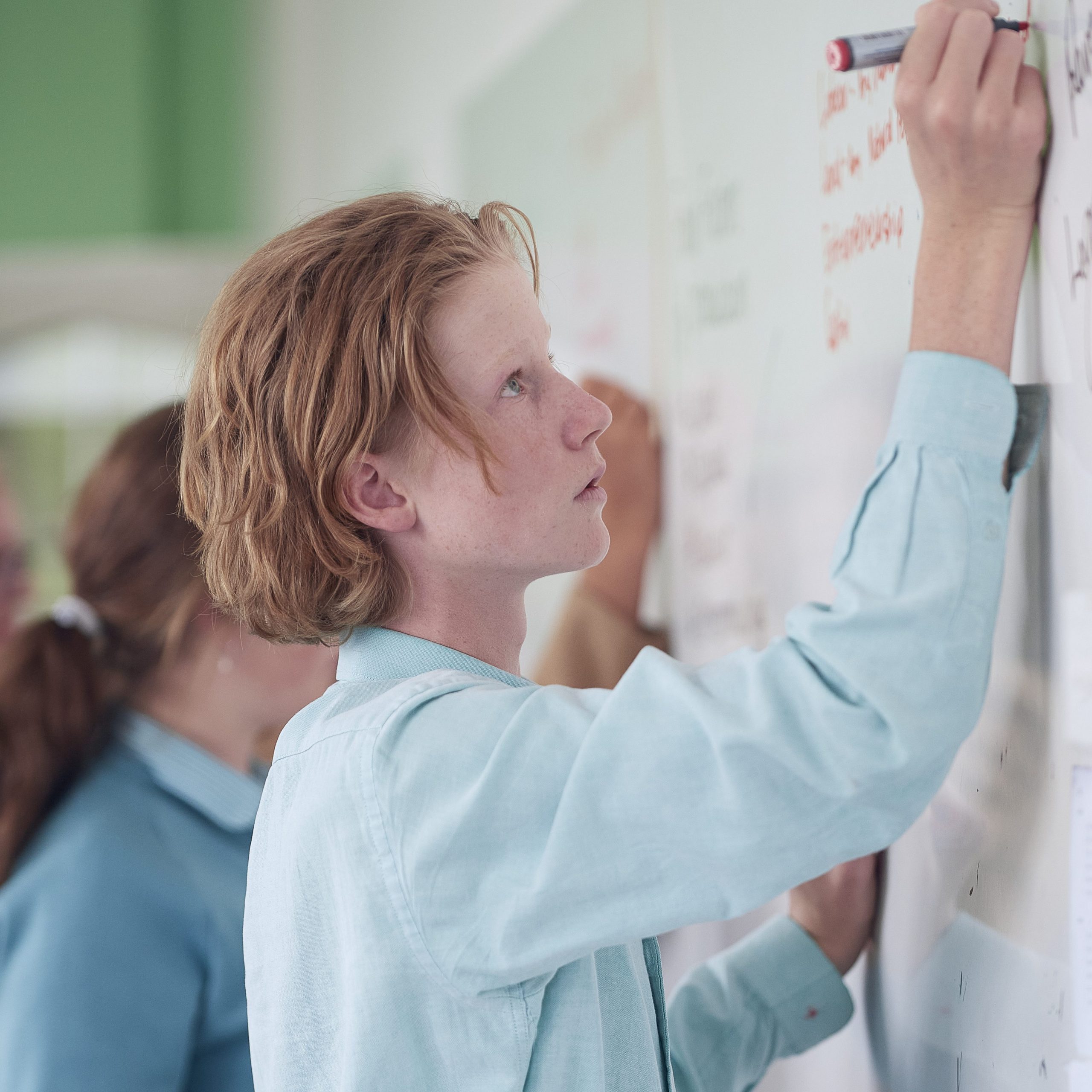 Core subjects (compulsory)
In Year 10, students study the core subjects: English, Mathematics, Science and Pathways (wellbeing and growth programme).
All subjects are studied for the entire year.
All students participate in the Pathways programme which occurs in the timetable three times a week. This student Wellbeing and Progress programme is designed to support students as they navigate purposeful choices through the Senior School and beyond. Students will participate in a range of group learning experiences that focus on skills for learning, personal wellbeing, career and tertiary pathways and service. 
Elective subjects
A wide range of elective subjects is offered, providing a complete and balanced range of subjects from all of the major academic disciplines and offering something of interest and value to all students.
Students choose six semester units from the following:
Elective Subjects that must be taken for both semesters:
Chinese, French, Japanese
Elective Subjects that can be taken in one semester or both:
Geography (Environmental Change and Management, and Geographies of Human Wellbeing)
History (Ancient Worlds, Big Ideas, Making the Modern World)
Music
Subjects taken for one semester only:
Agriculture and Horticulture
Art – Photography & Film
Art – Studio
Art – Visual Communication Design
Commerce – Entrepreneurship
Commerce – Markets, Justice and Money
Design Technology – Textiles
Design Technology – Resistant Materials
Drama
Literature – Giants of Literature (Semester One)
Literature – Modern Literature (Semester Two)
Music
Music Technology
PE – Sports Coaching
PE – Sport Science
Philosophy and Religious Studies – Being Human
Students are encouraged to maintain breadth in their elective subjects in order to develop a range of skills and a good foundation for Years 11 and 12.
VCE Units 1 & 2
Students who display the academic ability and maturity in Year 9 have the option of completing VCE subjects in Art Making & Exhibiting, Visual Communication and Design, Physical Education, Environmental Science and Psychology.
Availability of Subjects
At the completion of the subject selection process a subject may not proceed if there is an insufficient number of students choosing that subject. The students involved would be informed of the changes as soon as possible